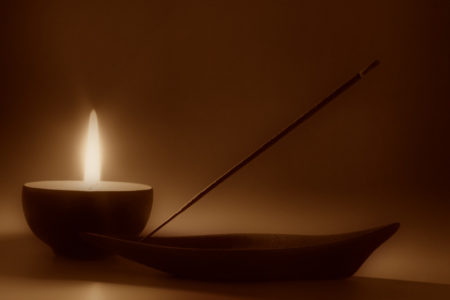 Are empaths real?
I was cruising around on some forums earlier today and I saw this question that I simply had to answer!
An empath is a person who is able to experience what other people are experiencing as they experience it.
It is closely related to a skill all of us have called empathy.
We know what it's like to be sad because we've been sad. When we see someone sad, we often feel sad, too.
Empathy
Empathy is the ability to understand and share the feelings of another.
If you think of a great fiction book you've read, you can probably recall feeling emotionally connected to the characters. If one of your favorite characters felt sad, you may have felt sad, as well.
You may have empathy for your friends. If your friend is getting married, you may be able to relate to the joy and happiness he feels — and even feel it with him.
Empath
Someone who is as an empath takes empathy to a whole new level.
Empaths experience the emotions as their own. It's not uncommon for them to feel overwhelmed in crowded public places.
An empath doesn't consciously connect to someone and feel what he imagines the other person is feeling.
He might not have ever even asked the question, "Are empaths real?"
Without even knowing what an empath is, he will simply feel it.
Unless he is trained to understand his own nature, he may not be able to separate his feelings from the feelings of the people who surround him.
For an empath, it's important to learn how to keep other people's energy out of your energy.
Empathic vs. empathetic
When someone is an empath, he is empathic. When someone uses empathy, she is being empathetic.
Is everyone empathic?
With few exceptions, everyone is empathic to some extent. It's a skill, like math or reading. Almost everyone has the capability to read or do mathematical equations, but not everyone learns how to do this well.
Some people are naturally gifted in these areas. They pick up the material more quickly and need less instruction. Being empathic is a little different, in that it has to do with your physical senses.
Are empaths real?
There is science behind being an empath.
Your heart has its own electromagnetic field. This electromagnetic field gives off information about what happens internally, whether you're experiencing positive emotions or negative emotions. Furthermore, everyone has receptors in their skin cells that can pick up the information sent out from the electromagnetic field.
For whatever reason, empaths tend to be much more sensitive to other people's electromagnetic fields. I suspect it's due to an increased number of receptors in the skin cells. Perhaps the brain is wired to be more sensitive to the information. The research in this area is too new to be able to explain the "why's."
It's not unheard of for an empath to pick up the emotional state of someone that he is not nearby.
I have on multiple occasions started feeling an emotion that I had no reason to feel, only to go through the list of people I'm emotionally connected to and discover that this wasn't my emotion at all.
My empath story
In one instance, I was painting the downstairs bedroom at my mom's house.
For no reason I could think of, I started worrying about money and feeling very anxious about money.
I had all the money I needed to pay my bills — and even a little extra — so I had NO IDEA where it was coming from.
It took me about 30 minutes to figure out that it wasn't my emotion at all, so I called up the person it felt connected to, and asked him if he was stressing about money in the past 30 minutes are so.
He confirmed that he felt very stressed at the moment.
He had enough conscious control over his emotions and awareness that he was able to shift his emotional state fairly quickly, for which I was VERY grateful!
Empaths do exist, and what they are experiencing is normal, much like every other intuitive modality I've talked about.
So I hope that answers your question, "Are empaths real?"
Do you have any empathic stories? Feel free to share them in the comments!
Love this article?? I've done LOTS of research since creating this all about Empaths. Check out the Mini Classes and learn much more about being an empath and how to feel great every day as a super sensitive empathic sponge!