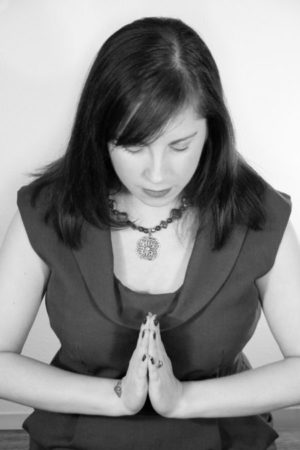 Shamanic Healing sessions are deep energetic work designed to heal the energetic, non-physical roots of issues you are experiencing in your life.
It's one of the quickest ways for you to experience powerful changes across all areas of your life.
It is a FULL energetic make over and the results are immediate.
And I DO mean immediate.
The Shamanic Healing sessions work immediately and powerfully in this way because instead of dealing with the symptoms, they go straight to work on healing the energetic roots of what you've been struggling with, regardless of what area of your life it's affecting.
(It is a DISTANT healing session, so we're not on the phone. Meanwhile, you are completely relaxed or resting.)
Here's what Angela said how her first Shamanic Healing Session brought about massive changes throughout her life.
I've been to all sorts of therapists, with various techniques over the last 20 years, as well as studying different modalities myself. Nothing ever shifted what I could only sense was the very deep source of the problems I was experiencing in my life.

After my session with Erin-Ashley I had dramatic, real, powerful changes, on all areas, physical, mental, emotional, physical and spiritual.

The automatic reactions I had to certain situations that I had struggled with all my life just simply weren't there anymore.

Gone!

It was the most amazing thing I have ever experienced in my life. I feel completely different.

The anger, sadness and fear is no longer there.

I feel free, true freedom. I feel like I've shifted into a totally new paradigm, where peace, love and happiness is now the everyday norm.
---
 What you can expect…
Before the session
You check into your own inner knowing and discover whether this is right for you.
If you're unsure about whether this is right for you, you email me at ea@spiritualmechanic.com.
Once you know it's right for you, you click the PayPal button below and enter your payment information.
After your payment is confirmed, I email you the PDF that explains how to best create the Shit List and the Wish List and everything you need to know about the Shamanic Healing Session itself.
You create the Shit List and the Wish List and send them back to me via email.
I send you the link to schedule your Shamanic Healing Session.
During the session
You relax/meditate/sleep – whatever floats your boat.
I go other world traveling and do the healing work.
After the session
RIGHT after the session – I shoot you a quick email to give you the basic overview. You can expect this within 10-20 minutes after your session is over.
24 – 72 hours after the session – I send you a full audio recording of everything that happened and what I uncovered during your session. This recording includes what happened on the journey, any information that wanted to be passed on and what YOU can do to assist in your healing process. If there are specific action steps, I'll write them up in a PDF for you.
The first three weeks after the session – I do any follow up mini-sessions that need to happen as you integrate the new energies into your life. Sometimes it takes a few minor "tune ups" for the healing to settle in nicely. This is included, so you'll stay in contact with me as the shift becomes permanent.
---
And here's what Maria said about how her Shamanic Healing Session helped her move past things she was trying to work through for a long time on her own.
This was the most powerful healing I have ever had, and I'm so glad I went with Erin-Ashley.

Her love, warmth and excitement for what she does is really extraordinary. (Plus, she really makes me laugh!)

I honestly don't think I could have start moving past some of the stuff on my Shit List if it wasn't for her. I'd been trying to work through it alone for a long time!
I have a 100% money back guarantee. If you don't feel results within 72 hours of the session, I give you all your money back. No worries. No hassle.
There's nothing to lose, except what no longer serves you.
Sign up for a session, change your life, and start experiencing peace of mind again.
1/2 Hour Session – $97