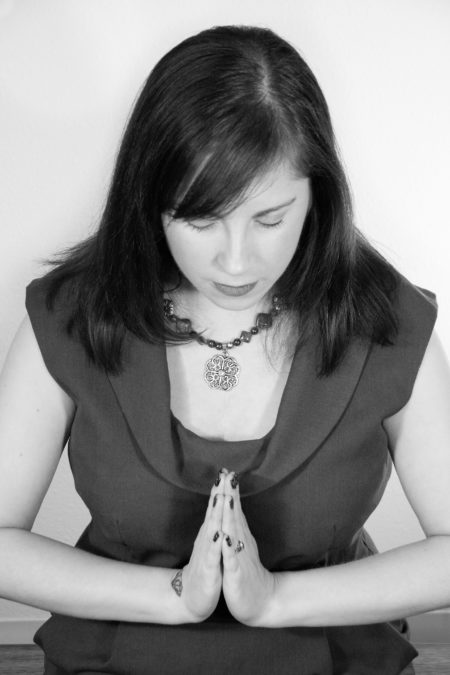 Maybe this sounds like you…
You're clear on your goals and desires…
You're taking action…
You're listening to your intuition…
You've read the books about the "law of attraction"…
You actively envisioned what you want through meditation…
You've asked for clarity and help…
…but you just keep falling short of your goals.
To make matters worse, so many other people around you seem to be getting better results without even trying.
Frustrating!
I'm Rev. Erin-Ashley Kerti.
When I do readings, I look under the hood and see what's going on energetically that is preventing you from having the life your heart desires.
Then I share what you need to know to get things turned around.
---
I have been getting readings from Rev. Kerti since 2015.

Before I had my first reading with her, I felt apprehensive because I had gone to many intuitives before and I never found someone accurate.

I watched one of her YouTube videos and I was just drawn to her energy and the rest is history! 🙂

I keep coming back to her because she is deadly accurate! I have readings with EA almost monthly because this past year has been the worst of my life and she has been there right by my side through it all.

She has an amazing gift of being a psychologist mixed with an intuitive. She gives you direct action to take in a very compassionate way and she is able to cut through the fog that can be blinding to our clarity.

Honestly she is truly gifted!

Getting my first reading was the best thing I ever did. 🙂
---
I've done more than a thousand readings.
And I've taught more than 50 people how to do readings professionally, too.
Here's the deal: You have a team of hard-working non-physical entities (spirit guides) who are helping you on your life path.
When you're off the path designed especially for you, you will feel bad, experience lack, not have enough fun and feel unfulfilled and feel disconnected.
But when you're on your path, you will feel good, experience abundance, have fun and feel fulfilled!
Sounds great, right?
Click here to see availability and book your reading now.
Here's why it works — and how readings help
Here are the two common scenarios I see in readings I do.
1) You're not getting the messages you need.
Your spirit guides have guidance for you to help you on your path — messages they have been anxiously trying to give you.
Due to them being on a different plane, you've had a hard time receiving and understanding their messages.
Often times, these messages include guidance that can help you out of a situation you're struggling with, whether it's money, health, relationships, or something else.
Sometimes it comes in the form of a specific action to take. Other times, it's a different perspective you need to look at and understand before you can make an important shift.
When you don't get these messages, it means that potentially life-changing advice is going unheard!
I translate your guide's messages into clear, actionable English so that you can finally receive and understand the messages they are trying to get to you.
Then you're in a position to take action on a clear, efficient new course of action!
---
Not to sound bleak, but you give people the tools to dig themselves out of their own dark holes, plus you make it fun!
---
2) You're asking for what you want but deep down inside you don't feel worthy of actually receiving it.
It becomes harder to receive what you want if you aren't ready to receive it.
It blocks the universe's ability to give you what you want.
And it keeps you from taking the actions on your end to make that thing come true for you.
This is where I come in.
I look at your energetic system to see what beliefs, energies or habits you currently have that are preventing you from being on the path your heart desires.
When we work together, I act as an "energetic translator" for you.
Through this work, you become able to make adjustments that put you in the proper receiving state to get what you want.
Click here to see availability and book your reading now.
---
I just had a reading with Erin-Ashley and her guides and can I just say… WOW!

I have never had a reading that has been so perfectly in tune with what I needed to hear! I learned things about myself and my path that were proper lightbulb moments!

I'm so excited by it.

I feel incredibly lucky to know Erin-Ashley and to have opportunities like this to experience her gifts.

Thank you! Best investment ever!
---
How readings work (and what's available)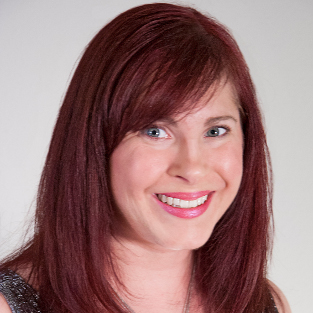 Right now I currently offer 45-minute readings.
Let me tell you a little more about how they work.
I recommend having your questions prepared in advance, though you do not need to send them to me.
We'll get on a Zoom call together at the scheduled time.
The guides always have first say. I'll pass on what they most want you to know right now and make sure you know what it refers to and how to implement it.
Once you feel content with the message, we'll dive into your questions.
It's pretty straightforward.
I've helped more than a thousand people with readings since 2011.
Many people report having eye-opening moments when they get answers to questions and situations they've been struggling with for a long time.
It can leave you feeling clear-headed, empowered, and excited to take any actions that you might want or need to take.
Sound good?
45-Minute Reading $375
Click the link below to get started. You can check first to see what spots are currently available before deciding to book.
Click here to see availability and book your 45-minute reading now.